Our Mission of Excellence
At I'll Tile & Stone, we are a long-standing flooring and coatings company that proudly serves residential and commercial companies in our surrounding communities. We strive to fulfill our customers' needs through the highest degree of service and quality. We will provide unparalleled experiences and achieve outstanding results with any project we have the opportunity to work on, while exceeding the expectations by our continued commitment to professional business ethics.
We take pride in following industry standards in all of our work. All of our installations follow the rules and guidelines of TCNA and ANSI standards.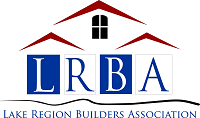 Built From The Floor Up
I'll Tile & Stone began as a two-man operation in Detroit Lakes, Minnesota 20+ years ago. Ben Bergman, our President, used his garage as the headquarters. In 2007, we needed an official physical location, so we built our first building to use as a showroom, warehouse, and office area. Ten years later, we expanded again to keep up with our demands.
We now use our first building as a showroom and office, and we use the second structure as a warehouse. Since the late 90's, we've transformed into a full team with 11 installers and 17 total staff members.