Flooring Options
Our flooring services include free estimates and professional installation. Our sales team will help you find the perfect pieces and combinations to bring any area to life, whether you need commercial flooring or something for your home.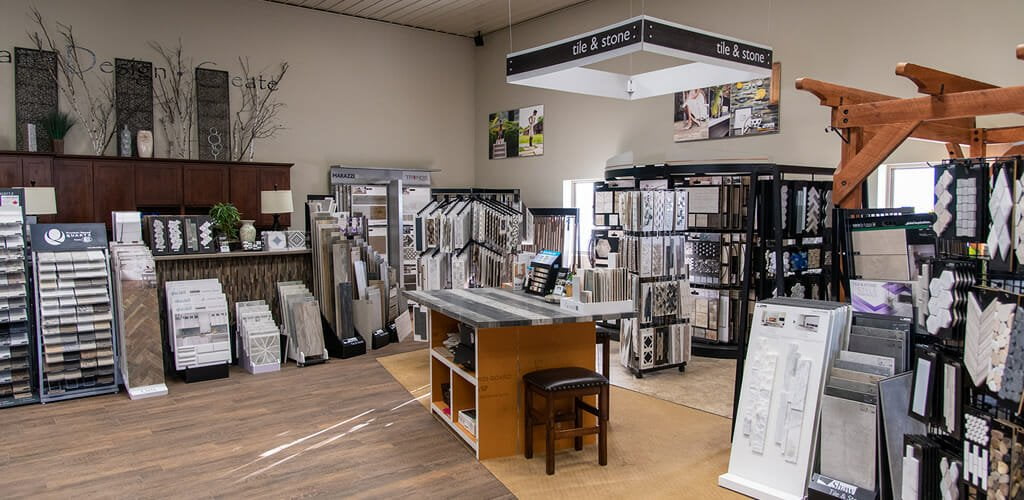 Tile
Tile is durable, water‑resistant, easy to clean, and low maintenance. It's customizable with a variety of shapes & color options. This material adds resale value to your home, and it provides the opportunity to add a floor heating system.
Carpeting
Carpeting is an inexpensive flooring material compared to most others. It's comfortable, sound absorbing, and adds warmth to your home. Carpet is customizable with a variety of color and design options—and you can create custom rugs from it.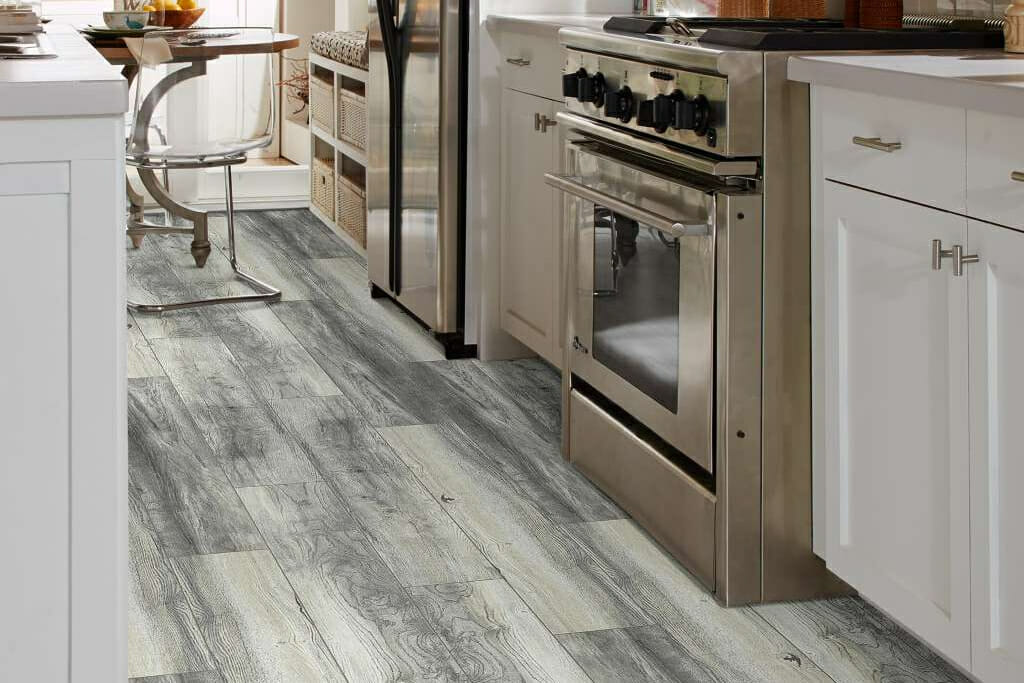 Laminate
Laminate is a great budget friendly option if you are looking for a wood look without the hardwood price tag. This material is less labor intensive and is easy to keep clean.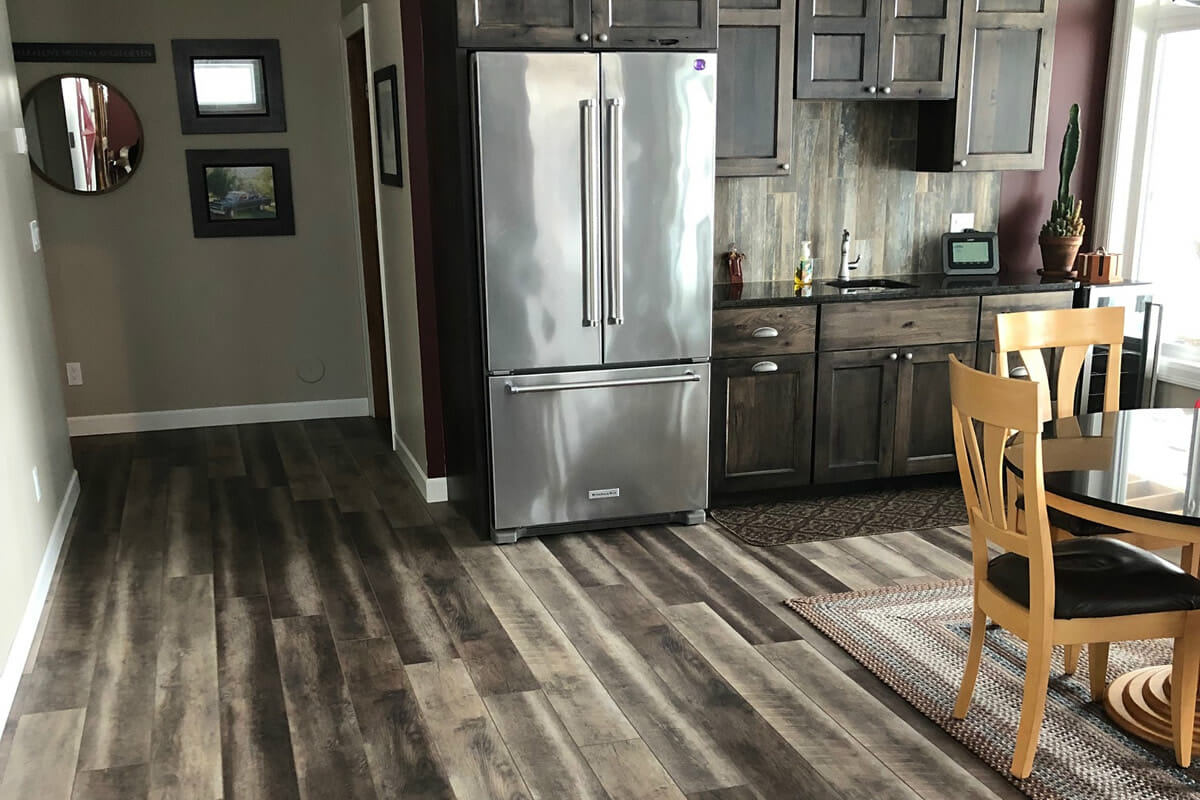 Luxury Vinyl Plank
Luxury Vinyl Plank is a very popular waterproof flooring option. It's easy on your feet and less labor‑intensive to install since it has glue down or click together options. It's quiet, easy to clean, and has wood and tile visuals.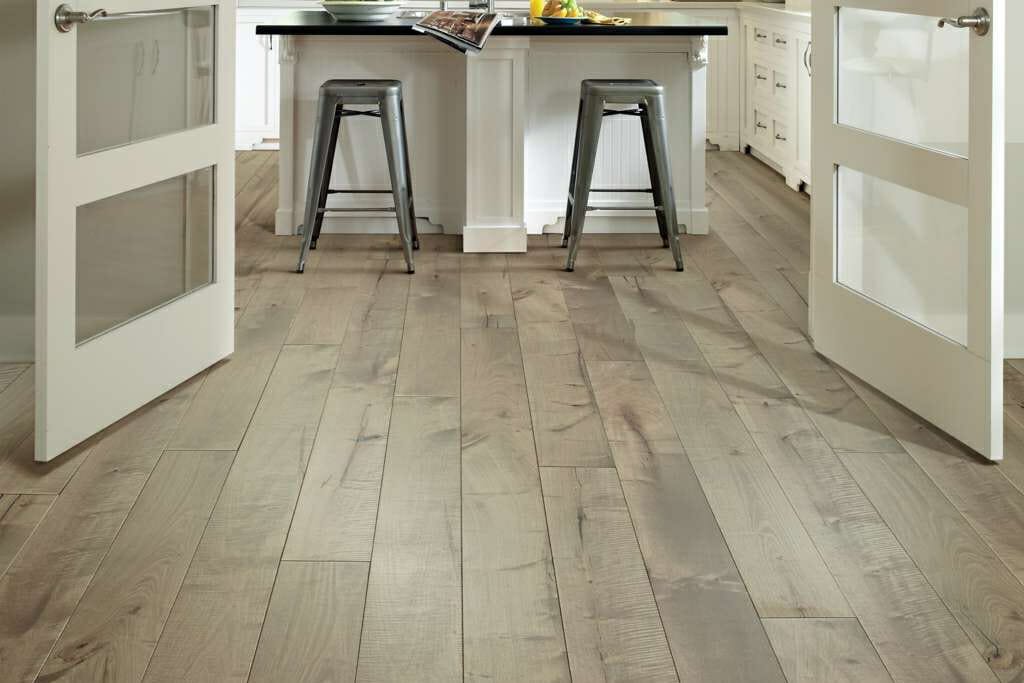 Hardwood
Hardwood offers a variety of wood species and finishes made out of 100% solid wood. Installing hardwood in your home will help add resale value. This product does have a few things to keep in mind when selecting this type of flooring. Hardwood can't be installed below grade and you should be keeping an eye on the humidity levels. If you keep your hardwood well maintained it will last for years and years!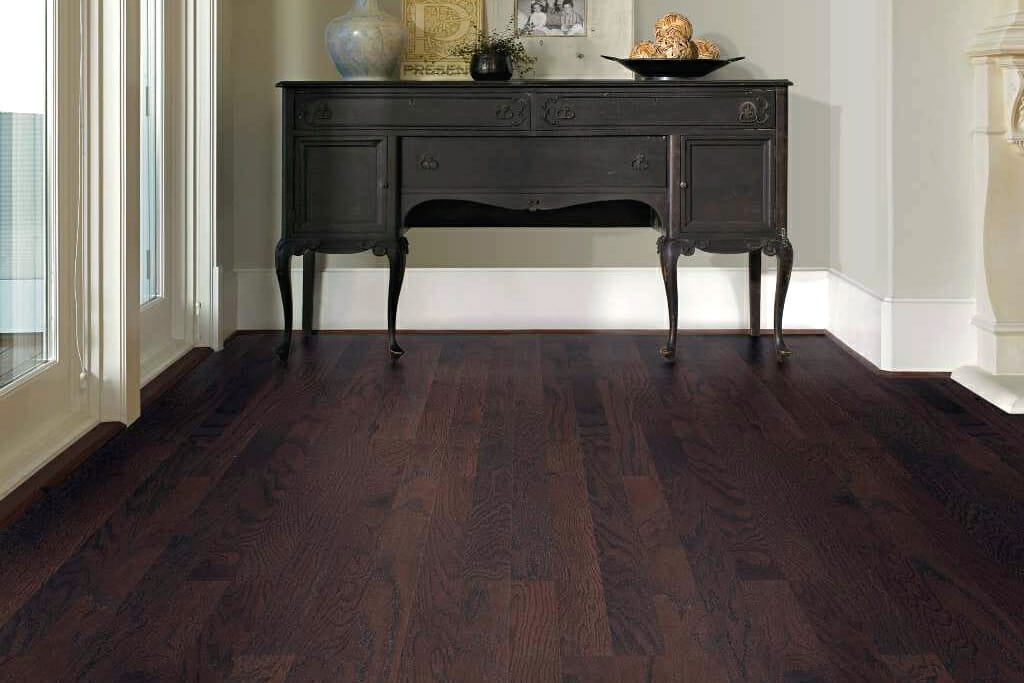 Engineered Wood
Engineered wood is a great option to help add resale value to your home, while giving you the option to install below grade. Engineered wood has a layer of real wood attached to a core that enhances stability and gives it better resistance to moisture.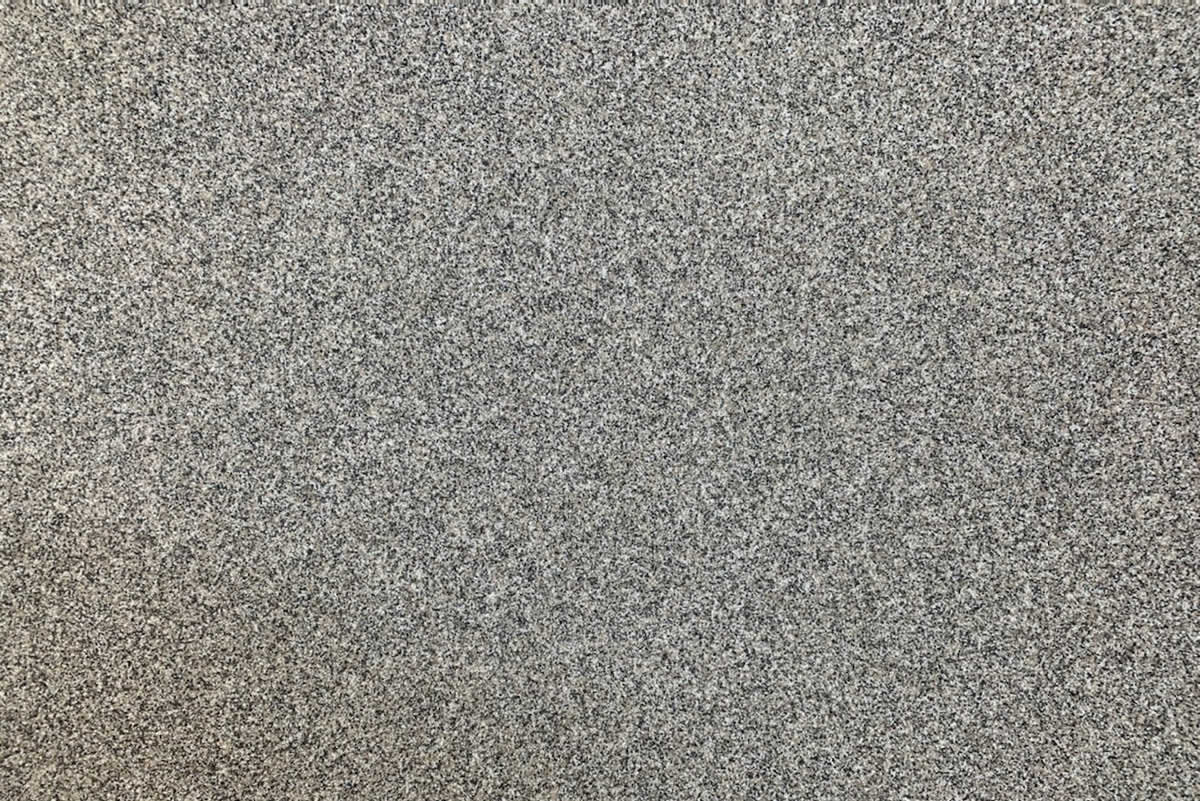 Quartz
Quartz is a man-made surface that is similar to decorative flake. It's a popular flooring option because it's slip‑resistant and more durable. It's non‑porous, low maintenance, easy to clean, durable, and adds value to your home or workplace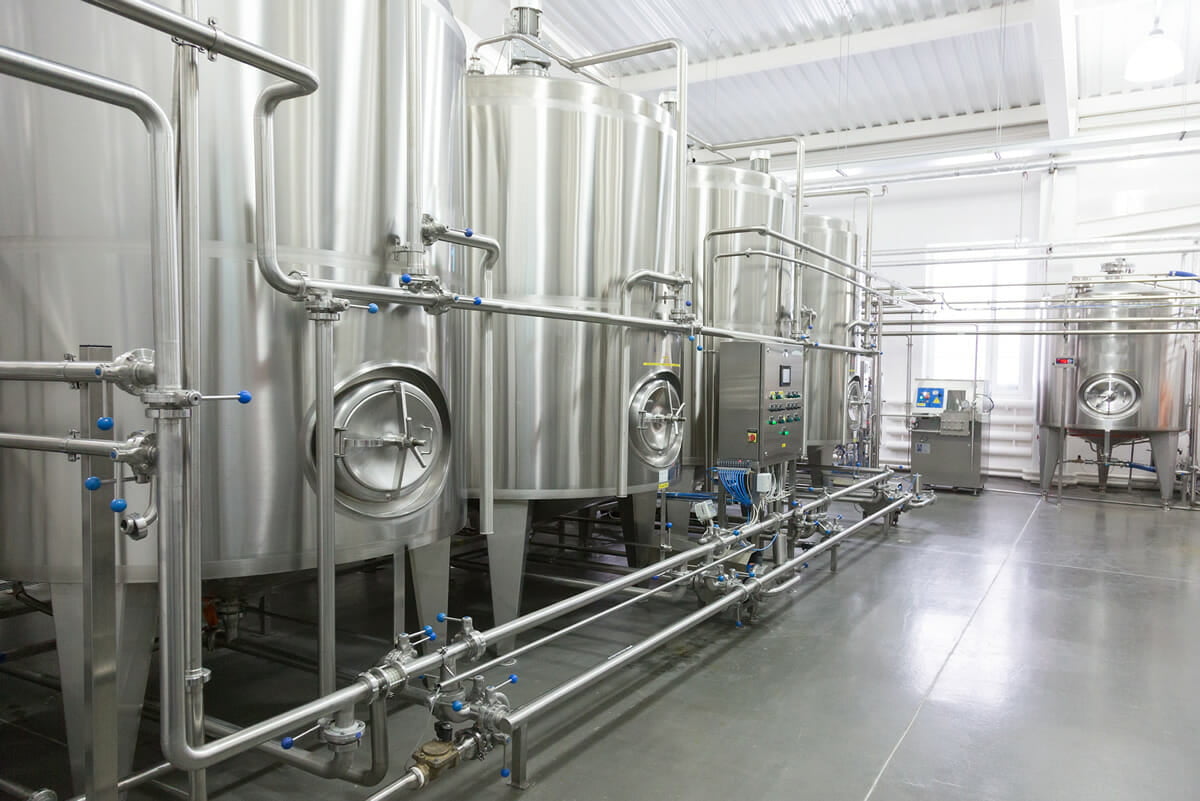 Industrial
Urethane cement is a cost‑effective flooring option most often used in industrial commercial spaces since it can withstand therma-shock. We also use a floor clad system for heavy wheel traffic. Many different resins are available to fit your environemnt.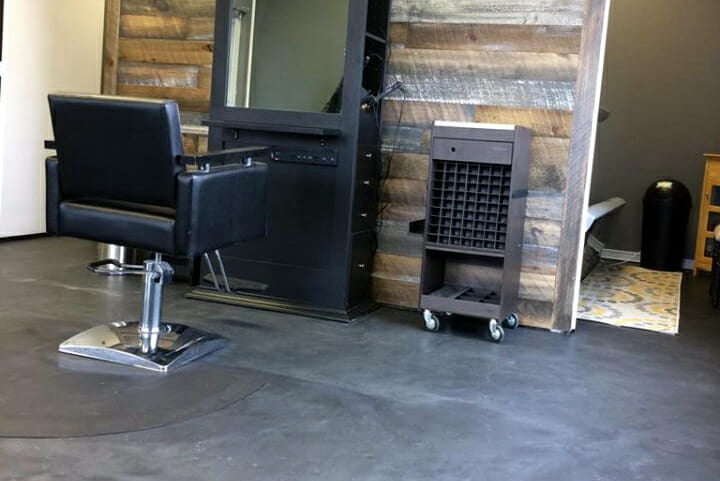 Metallic
This flooring is fairly new to the market. It gives any room a unique floor that is similar to a stained concrete, but it won't stain. It is extremely scratch‑resistant and can take on a marbling effect by combining colors together.
Poured in Place Rubber
This is a resinous application that is typically installed in commercial and residential pool decks, patios, and walkways. Thanks to the materials it's made with, EPDM (Ethylene Propylene Diene Monomer) rubber granules mixed with an aromatic or aliphatic urethane binder, it's soft on feet, extremely slip resistant, and creates a seamless look.
Rubber Playground Applications
We use poured in place rubber for playgrounds, which has a base of 100% post-consumer recycled SBR and a topcoat of EPDM. We meet industry standards by installing proper SBR granule thickness requirements. This reduces injuries to little hands and knees because it's a softer alternative to pebbles, woodchips, or concrete.
Decorative Flake
Decorative flake flooring is a resinous application that is mostly used in residential or commercial garage environments, but it can be used anywhere, including offices, schools, hospitals, and so on. While these floors are used in heavy-duty settings, they are decorative and seamless, creating an easy and attractive surface to clean.