Get Comfy In Your Own Home
Find the flooring that makes it easier to clean up after your kids, resists scratches from pets, or is strong enough to withstand hard and heavy drops. As for countertops, we know we can help find the perfect combination of edges, colors, and materials for your home construction or renovation project.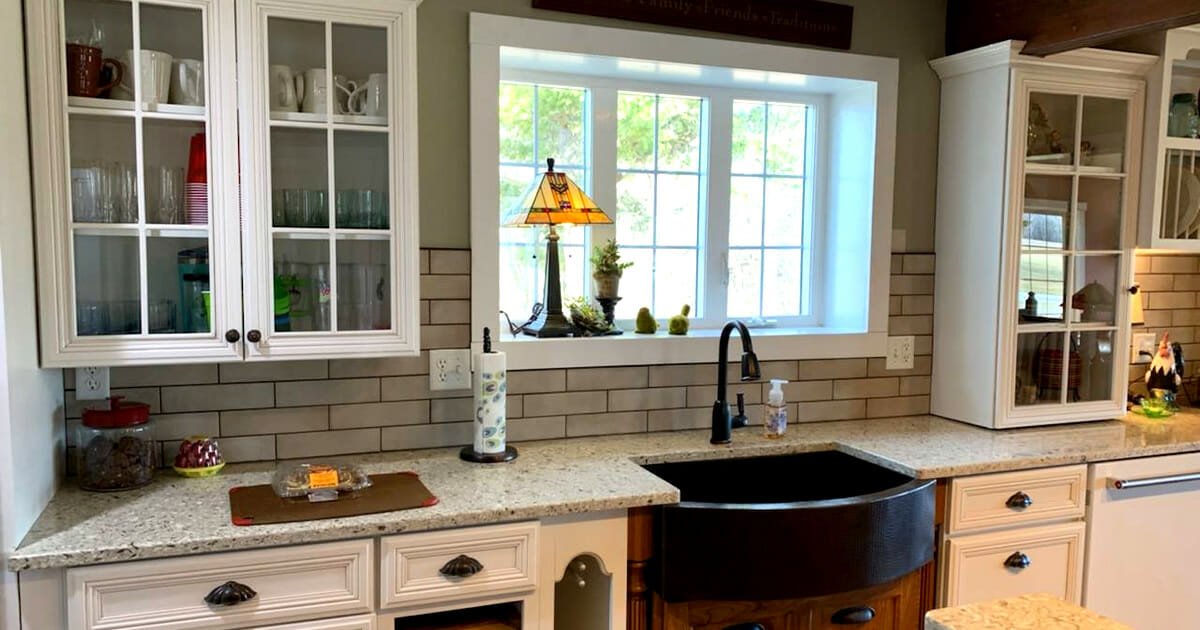 Kitchens
Your kitchen is where memories are made, which can be messy. Your floor should have all of the style and benefits you're looking for, and your counters should be able to withstand dyes, cleaning chemicals, and bacteria.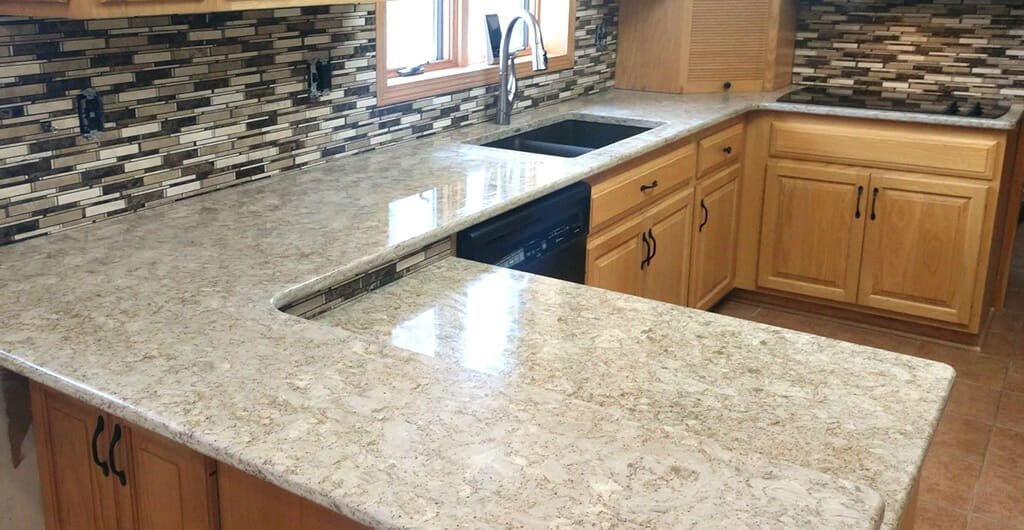 Countertops
Whether you're looking for a new breakfast nook or replacing outdated trends, choosing kitchen countertops is easier with an interior designer. Our sales partners make expert suggestions based on your needs and personal style.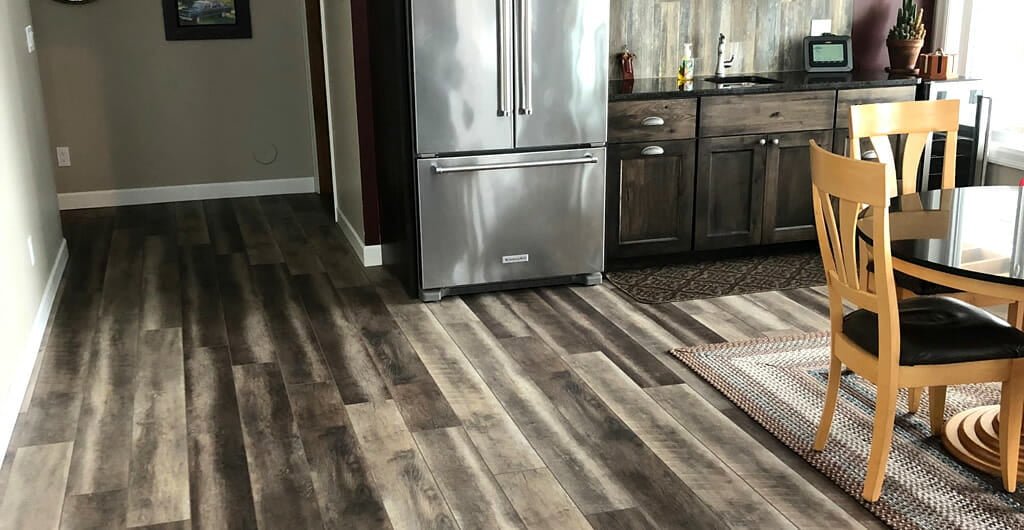 Flooring
Our sales staff will work with you to find to perfect flooring option to fit your family needs. Whether you are looking for something that is pet friendly, kid friendly, waterproof or low maintenance, we will find the right fit for you!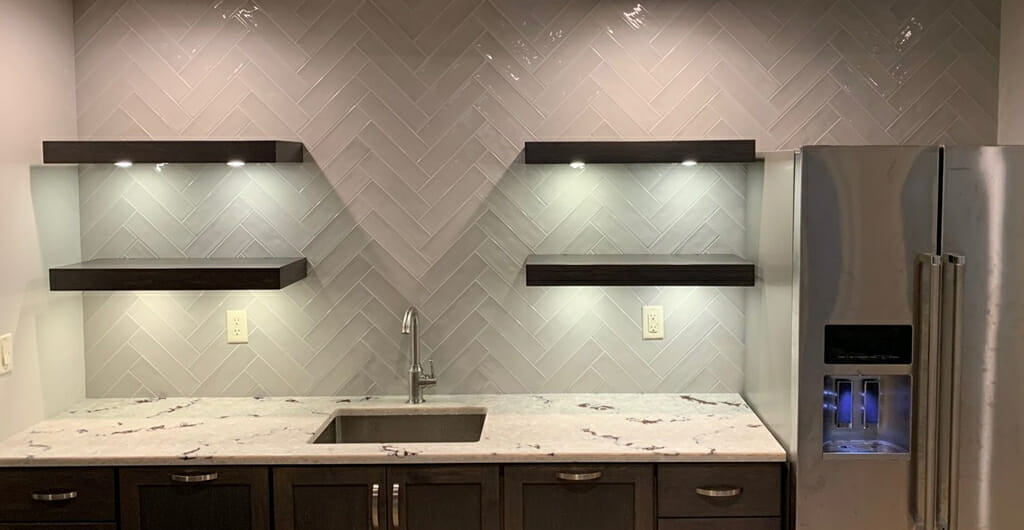 Backsplash
A beautiful tile backsplash can add so much to your kitchen. Adding a subway tile can accent a countertop that has more movement in it, without getting too busy. Adding a fun glass mosaic can spice up a more subtle countertop to make your kitchen complete!
Bathrooms
Wind down with a good soak and admire your shower wall's decorative tile design. Then, hop out onto heated tiles. If your lifestyle is a little more hectic, find the tile or another material that stands up to bath toys, dirt and grime, or the occasional de-skunking.
Vanity Tops & Backsplashes
Vanity tops in a bathroom enhance the look of this space and also provide an easily accessible storage surface for toiletries or morning coffee. Having a backsplash or wall tile can completely transform this room into a calming oasis.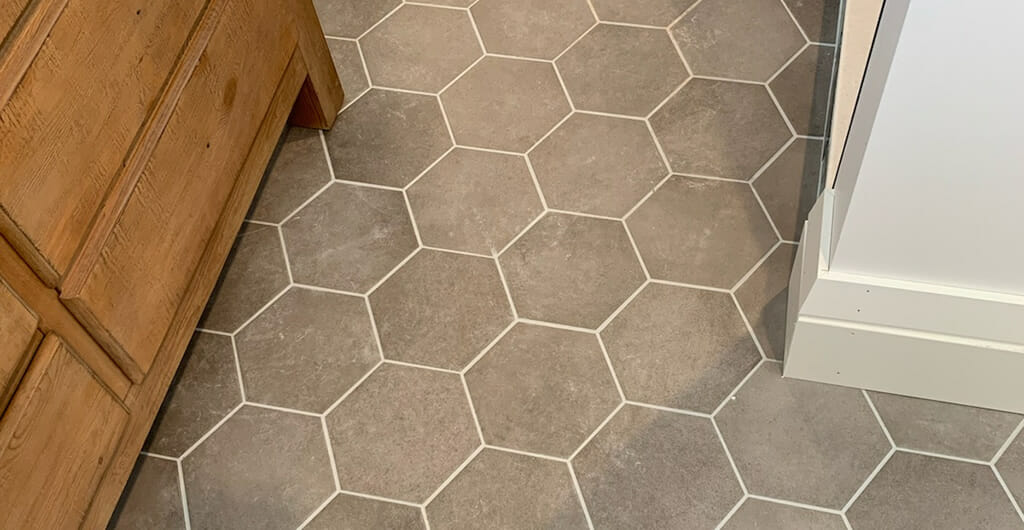 Flooring
There's surprisingly a lot to consider when updating a bathroom when it comes to flooring, and even more combinations you could go with. We have a wide selection of styles and brands that will fit your requirements and style.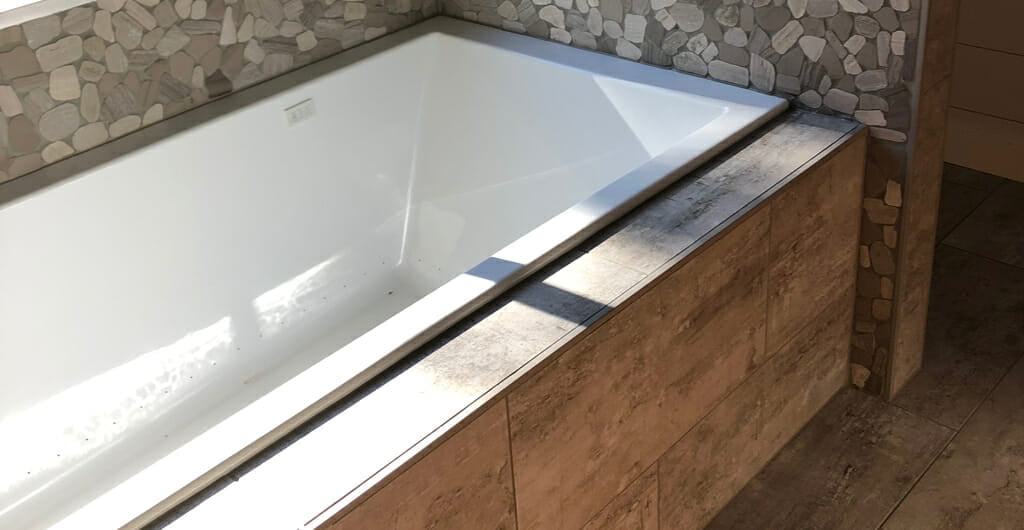 Custom Walk-In Tile Showers & Tub Surrounds
We specialize in custom walk in tile showers with options for recessed shelving, benches, line drains & more! We can also install barrier free shower systems for ADA compliant accessibility.
Garages
Your garage floor has to withstand a lot: your vehicle, outdoor freezers, tools, pets, and everything else you decide to store out there. Quartz or decorative flake garage flooring is your best bet since it's durable and slip-resistant.
Living Spaces
Do you prefer carpet or wood floors in your bedrooms, den, hallways, and other living rooms? What you choose is largely up to your personal taste, but we can help determine what's possible with your budget and wish list. Make your room extra cozy with a stone fireplace or keep your fireplace modern and sleek with a large format tile.